Muskoka Cultural Impresarios is dedicated to supporting cultural opportunities in Muskoka, including community arts initiatives, arts in education programming and partnerships. Founded in 2000 by Gayle Dempsey and Gary Froude, Muskoka Cultural Impresarios has significant experience in a variety of arts, culture, educational and community initiatives. Our highly-qualified team has skills in visioning, research and development, marketing, media relations, fundraising, and event and project coordination.
Muskoka Cultural Impresarios is a registered Cultural Consultant with the University of Waterloo Centre for Cultural Management. 
Services
Muskoka Cultural Impresarios has experience in:
Arts and culture programming and events

Community animation

Festival management

Gallery management

International cultural exchanges

Community economic development

Creating, establishing and maintaining relationships in the cultural, heritage, education, business, tourism and volunteer sectors
Developing and delivering educational artistic programming that links the artistic community with educational institutions and businesses
Using well-established networks among the arts community to identify and involve interested individuals
Visioning, research and development, marketing, media relations, fundraising, and coordinating events and projects.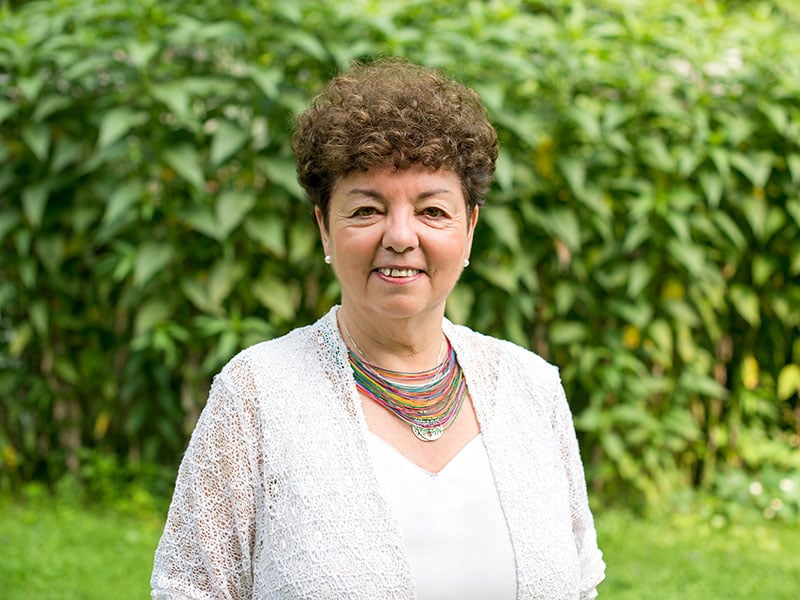 Gayle Dempsey
Gayle Dempsey believes that arts and culture are very significant factors in quality of life and play a key role in defining who we are as individuals, communities and as a society. She is committed to reclaiming and promoting Muskoka's rich culture and heritage both locally and globally with a view to facilitating international cultural exchanges. 
Education and lifelong learning have been important aspects of Gayle's life. For three years she was Trustee with the Muskoka Board of Education and has lent her management and administrative support and energy to many community groups through executive positions and as an enthusiastic volunteer.  She currently facilitates very popular art classes at Muskoka Place Gallery, which she opened in June 2004 and which has become home to 'a learning community of painters'. Gayle has also created artist residency programs and classes at a number of Muskoka Resorts.
Over the past decade Gayle has been involved in a number of 'arts in community' projects and developed District-wide award-winning arts education programming which has been recognized nationally and internationally.
Gayle has served on provincial and federal arts, culture and heritage task forces and roundtables, and was one of the founders of Community YWCA of Muskoka, Muskoka Healthy Communities, the Arts Council of Muskoka, Creative Muskoka and served on the Board of the Ontario Healthy Communities Coalition, advocating for the significance of arts to health and healthy communities. Gayle is Past President of the Port Carling Community Centre Board and headed up the building of a new community cultural and performance centre. She is also a Founding Director of the Bracebridge – Muskoka Lakes Rotary Club and a multiple Paul Harris Fellow.

Gayle Dempsey is a fourth generation Muskokan whose lifelong love of the arts has permeated every aspect of her life and work. She is a painter, agent, impresario, educator, writer, poet, mother, grandmother and mentor.
Professionally, Gayle has owned and operated a successful company providing organizational management and consulting for profit and not-for-profit organizations for the past forty years. Currently her main client is Muskoka Chautauqua, for whom she serves as Director of Development and was one of the founders. Several years ago she and her partner Gary Froude founded Muskoka Cultural Impresarios, a company that not only brings first-class artists to Muskoka but is embarking on international cultural exchanges. MCI is a registered Cultural Management Consultant and has been providing arts and culture programming and management in education, entertainment, tourism, and economic development.
Recently Gayle was one of nine arts administrators from across the province selected by the Cultural Careers Council of Ontario for a pilot project peer learning circle. She was also selected to participate in Muskoka Futures' first Innovators program.   
Gayle's passion for arts, culture and community development is reflected in her work. Gayle was twice nominated for the Community YWCA of Muskoka Women of Distinction Award: in 2002 in the Arts and Culture category and in 2004 in the Entrepreneur category. She received the Township of Muskoka Lakes' Award for Dedication and Advancement in Arts and Culture, and in 2009 was the first recipient of the Muskoka Awards inaugural Arts Award for creativity, personal artistic achievements and support and leadership in Muskoka's arts community.  
Gayle feels a deep connection to the spirit of the land, the lakes, the natural beauty and the peace that is Muskoka. She is focusing more energy these days on her Gallery, painting, and writing. Examples of Gayle's painting and writing can be found in a recently published work – "My Story Listens to Your Story: An Anthology of Women's Leadership Images and Stories" through the Centre for Emerging Leadership in Minnesota. Gayle Dempsey inspires those around her with her contribution and leadership in the Muskoka Arts Community and the creativity and passion she brings to whatever endeavour she undertakes.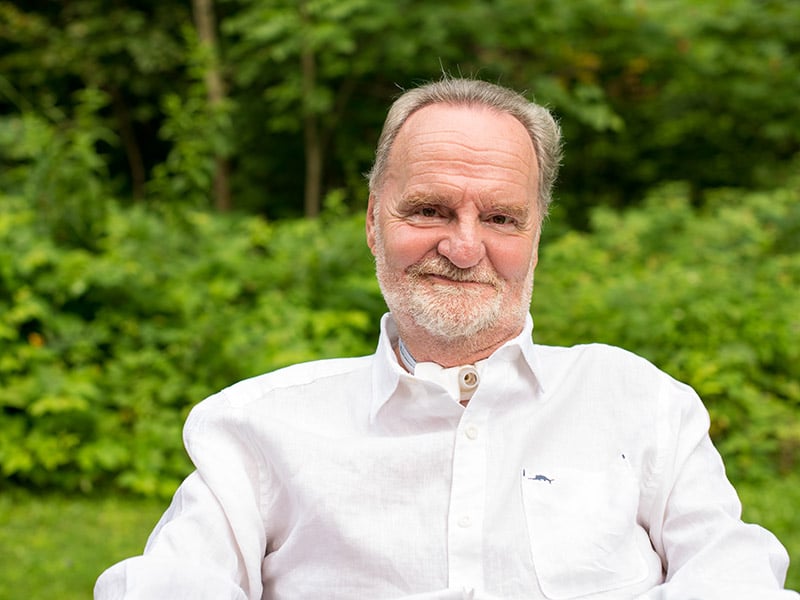 Gary Froude
Gary Froude has spent 30 years in the entertainment industry as a manager, promoter and producer of live entertainment. His eclectic variety of indoor and outdoor productions throughout the world has entertained audiences of 500 to 250,000 throughout the world.
Moving to West Africa in 1986, Gary played an instrumental part in bringing World Music to North America as he managed several bands and tours to this continent. Returning to Canada Gary spent the next five years as a designer of architectural landscapes for the motion picture industry, achieving several on-screen credits.
Gary's next move was to Costa Rica where he became immersed in the "Mesoamerican Biological Corridor Project" for 4 years, a project that required the liaising with the heads of the nine governments in Central America to create an uninterrupted migratory green belt from Chiapas Mexico to Panama.
Gary has spent the last twenty years living in Muskoka and with his partner Gayle Dempsey. Together they own and operate Muskoka Cultural Impresarios a business committed to supporting arts and culture in Muskoka. They are dedicated to developing cultural opportunities, including community arts initiatives and arts in education programming with community partners.
Since arriving in Muskoka, Gary has become Managing Director of Muskoka Chautauqua, served as President of a newly formed Rotary Club in Muskoka Lakes, chaired the Boards of Muskoka Tourism and Explorer's Edge for a number of years and was Secretary of a leading-edge, affordable home ownership project. He believes that arts and culture are what gives a community the glue to work together and gives tourists the depth of experience they are looking for. In 2012 Gary was honoured to receive the
Muskoka Citizen of the Year award.
OMAFRA Job Creation Strategy Project
1996
Project Co-ordinator/Facilitator for a year-long Ontario Ministry of Agricultural, Food and Rural Affairs Job Creation Strategy project with partners from post-secondary education, community economic development, a music festival and four resorts to re-shape Muskoka's image as four-season culture and heritage tourist destination.
Economuseum Study
2003
Part of a team of consultants that conducted a research study for the potential to create an Economuseum network in Northern Ontario. Researched and inventoried artists, craftspeople and agri/food tourism businesses in the Muskoka Parry Sound area to determine numbers, assess potential interest and make recommendations of potential candidates to the International Society of Economuseums in Quebec.
TLDSB Music Programming Assessment
2005
Completed a contract with the Trillium Lakeland District School Board and Muskoka Community Futures Development Corporation to assess current music programming in elementary schools throughout Muskoka with a view to bridging inequities and making recommendations regarding the development and implementation of broader, more accessible instrumental music programming.
The Rosseau, a JW Marriott Resort & Spa
2007 – present
Bringing Muskoka Chautauqua programming to resorts in Muskoka, including hands-on arts workshops, musical performances, art tours and children's programs.
FIND US
Office: (705) 765-1048 // Toll-free: 1-888-311-ARTS
info@artsinmuskoka.com
1182 Foreman Road, Port Carling, Ontario
The Arts in Muskoka Group is located on the traditional territory
of the Ojibwa, Obajewanung, a place that has long served as a
meeting place shared by many nations.