Arts In Muskoka
Dedicated to enriching lives
through art, community
and spirituality.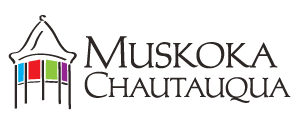 One of Muskoka's longest-running and iconic cultural institutions encompassing the arts, education, entertainment and lifelong learning on the shores of Lake Rosseau, Muskoka.

Gayle Dempsey, a fourth generation Muskokan, is an award-wining artist who works in watercolour, acrylic and oil. Her work reflects a deep connection to the spirit of the land.
FIND US
Office: (705) 765-1048 // Toll-free: 1-888-311-ARTS
info@artsinmuskoka.com
1182 Foreman Road, Port Carling, Ontario
The Arts in Muskoka Group is located on the traditional territory
of the Ojibwa, Obajewanung, a place that has long served as a
meeting place shared by many nations.